Welcome
PosAbility is a Cambridgeshire based charity offering chair-based and specialist exercises to people living with long-term neurological conditions including, but not limited to, Stroke, Parkinson's, Multiple Sclerosis and Muscular Dystrophy and disabling conditions such as arthritis.
We are always
Positive About Your Ability
PosAbility is affiliated to: Cambridge Council for Voluntary services Voluntary & Community Action — East Cambridgeshire The Stroke Association Pos+Ability is also a Member of The National Council for Voluntary Organisation (NCVO)
LATEST NEWS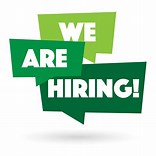 We're looking for instructors and a trainee to join our team. Check out our Jobs page to find out more
We are thrilled to have been chosen as one of the Co-Op's Good Causes.
PosAbility is part of the @Coopuk Local Community Fund, to find out more about our project and to choose us as your cause, copy and paste the link into your browser to find out more https://membership.coop.co.uk/causes/71733